Lo'Mas Lit Book Club is back!
Facilitated by two seasoned facilitators and teachers, Lo'Mas Lit is
an in-person book discussion and creative space for teens
 (13-20) based in Uptown Manhattan. Every two weeks participants will receive a 
free book
 that has been carefully selected by the Lo'Mas Lit team. Novels, poetry, and graphic novels are featured for a dynamic reading experience for all.

Registration Deadline: Register by June 29 to receive the first book for free!
SCHEDULE
Every Other Thursday at 6:00pm – 7:30pm

Start date: July 6, 2023 *Register by June 26 to receive the first book before the meeting*
All dates: 7/6, 7/20, 8/3, 8/17, 8/31
Recirculation (a Word Up Community Bookshop Project)

876 Riverside Drive, New York, NY 10032
BOOK LIST (A TASTE):
Chlorine Sky by Mahogany L. Browne
From the first ever poet-in-residence at Lincoln Center comes a bold coming-of-age story told in verse about a young woman who loses a best friend, but finds herself in the process. The joys of basketball, the tumult of high school, and the bonds of family are lyrically woven together in this must-read novel.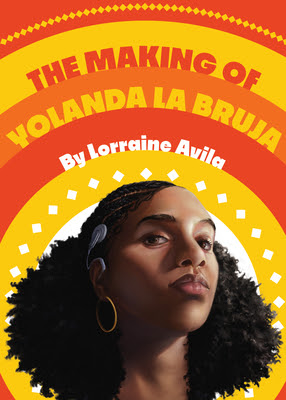 The Making of Yolanda La Bruja by Lorraine Avila 
Yolanda Alvarez is having a good year. She's starting to feel at home Julia De Burgos High, her school in the Bronx. She has her best friend Victory, and maybe something with José, a senior boy she's getting to know. She's confident her initiation into her family's bruja tradition will happen soon.

But then a white boy, the son of a politician, appears at Julia De Burgos High, and his vibes are off. And Yolanda's initiation begins with a series of troubling visions of the violence this boy threatens. How can Yolanda protect her community, in a world that doesn't listen? Only with the wisdom and love of her family, friends, and community – and the Brujas Diosas, her ancestors and guides.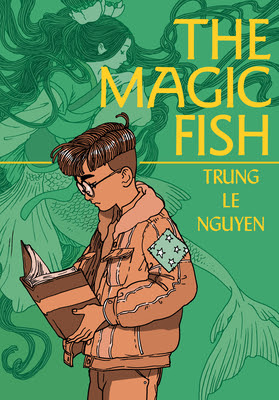 The Magic Fish by Trung Le Nguyen
In this gorgeous debut graphic novel, fairy tales are the only way one boy can communicate with his Vietnamese immigrant parents. But how will he find the words to tell them that he's gay? A powerful read about family, identity and the enduring magic of stories.

Facilitated by Carisa Musialik & Marilyn Ramirez, local teachers and writers, who have worked with Lo'Mas Lit before.

PARTICIPANTS SHOULD EXPECTED TO
– Engage in lively discussion of contemporary literature
– Connect with other young readers
– Participate in special writing activities led by the facilitators
– Bring their own opinions, experiences, and knowledge
More information available at 
www.WordUpBooks.com/lomaslit